Catering & Events in Mallorca
Plan you next hassle-free event in Mallorca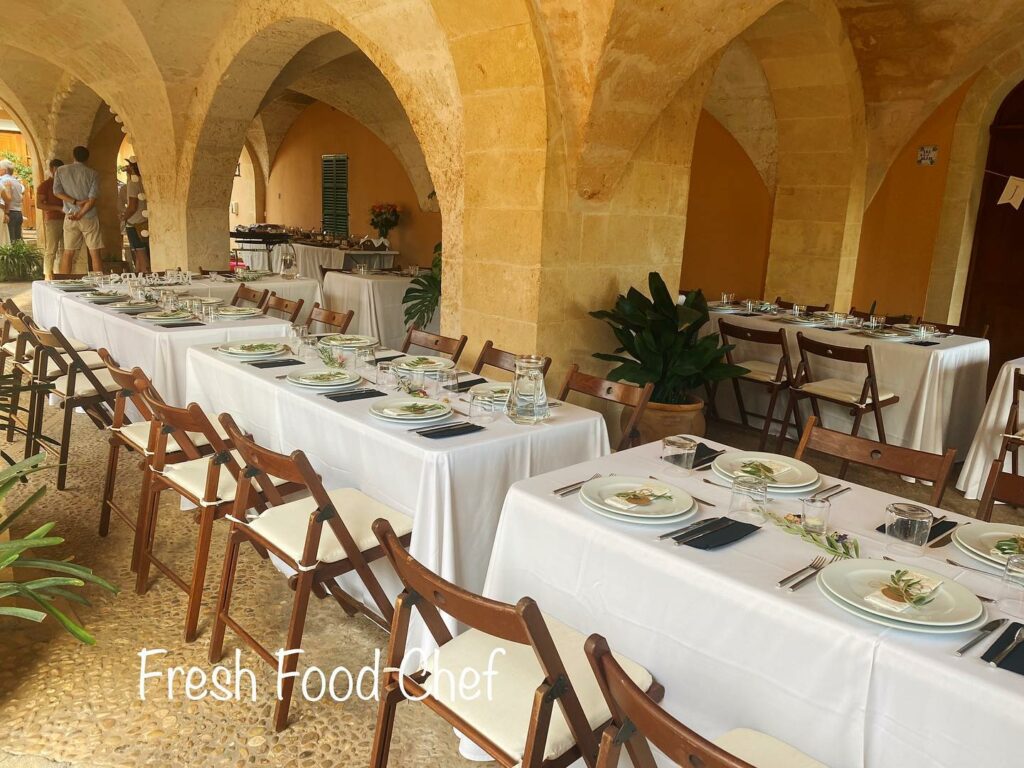 Extraordinary catering and event services
At our core, we are driven by an immense sense of pride that emanates from our unwavering commitment to delivering nothing short of extraordinary catering and event services. We firmly believe that every occasion deserves to be exceptional, and it is this belief that propels us to continuously exceed expectations.
With our extensive expertise and wealth of experience, we possess the necessary skills and resources to seamlessly handle an extensive range of events. Whether it is an opulent wedding dripping with elegance and sophistication, a vibrant and jubilant birthday celebration filled with laughter and joy, a heartwarming family reunion that brings loved ones together, a momentous anniversary commemorating years of love and togetherness, or a pivotal business meeting that demands professionalism and finesse, we are poised to transform your vision into a reality.
What can we do for your event in Mallorca?
We believe in providing an extensive range of gastronomic options to ensure that your event in Mallorca is a culinary delight. From tantalizing appetizers to indulgent buffets, from sophisticated cocktail receptions to delightful brunches, and even meticulously prepared meals, we offer an impressive selection to cater to diverse palates. Our culinary creations are meticulously crafted using only the freshest and highest quality ingredients available. Moreover, we strictly adhere to rigorous hygiene and food safety standards, ensuring that every dish is prepared and served with utmost care, providing your guests with a safe and delectable dining experience.
In addition to our exquisite cuisine, we understand the importance of seamless event execution. That's why our services extend beyond the kitchen. Our team of professional and seasoned staff is dedicated to assisting you with the meticulous setup and post-event cleaning of the venue. From skilled waiters who deliver impeccable service to talented cooks who masterfully prepare each dish, and attentive cleaning personnel who ensure a spotless environment, our staff is committed to ensuring the smooth operation of your event.
To make your experience truly hassle-free, we go the extra mile by offering a range of complementary services. From elegant tablecloths to exquisite dishes, from stylish furniture to captivating decorations, we provide all the necessary elements to transform your event into something truly extraordinary and unique. Every detail, from the thoughtful menu design to the meticulous space decoration, is meticulously taken care of by our dedicated team, guaranteeing an unforgettable experience for both you and your esteemed guests.
We are deeply committed to providing you with personalized attention and tailored services that will make your event an unequivocal success. Let us take care of every aspect, so you can relax and enjoy a flawlessly executed event that exceeds your every expectation.
What our clients say about our services
Don't hesitate to contact our catering and events service to start planning your next event in Mallorca.