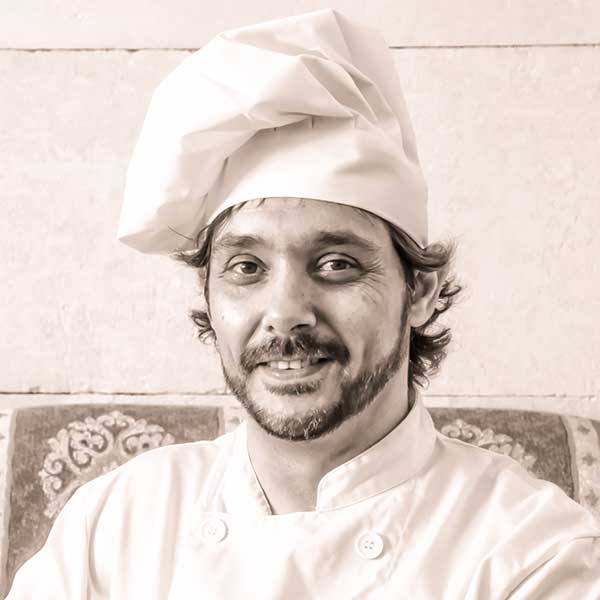 Jesús is our Chef and is devoted to creating outstanding and tasteful experiences. 
From an early age he was attracted to the kitchen and his love for cooking has continued to grow throughout his 27 years as a Chef. 
He acquired extensive knowledge working for a number of restaurants, including Michelin-star winner Martin Berasategui for over 4 years, who brought him to the Michelin level of cooking!
He's had the opportunity to learn from a variety of cuisines, locations and clients, thus developing a wide range of cooking techniques and styles.
He also gained extensive knowledge working as full-time personal cook for a number of families, including a famous athlete where he learned in depth about the dietary requirements in sports.
Jesus is always eager to learn and puts passion in every dish. He takes enormous pride in creating
tasteful and memorable experiences
for clients. 
His motto: "Food must be a pleasure for the eyes, nose and mouth."